ACTION Project (2015-2018)
The Access to Cancer Training, Information, Outreach, and Navigation (ACTION) project engages Community Health Workers (CHWs) and partner organizations to deliver more effective cancer education, training, and navigation. The project focuses on Colorectal, Cervical, and Breast Cancer prevention, detection, treatment, and survivorship. This project was funded by Cancer Prevention & Research Institute of Texas (CPRIT): PP160048.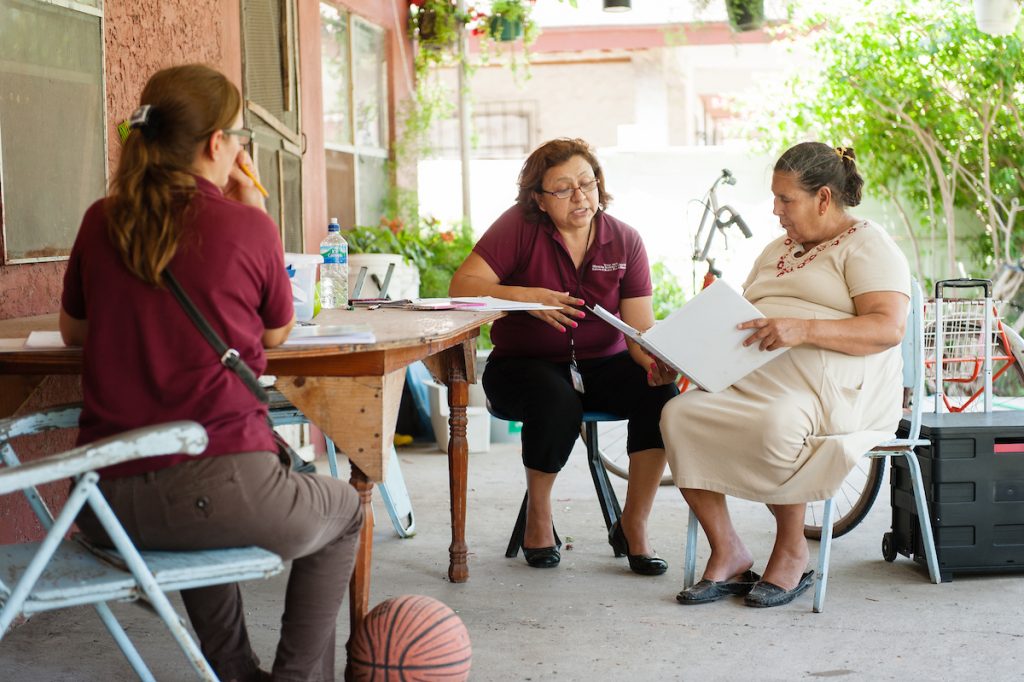 Through the ACTION project, Community Health Workers can receive free certified CEUs in-person and online, in English and in Spanish, as well as free resources to use for outreach in their own communities.
Moodle (Discontinued as of 2020)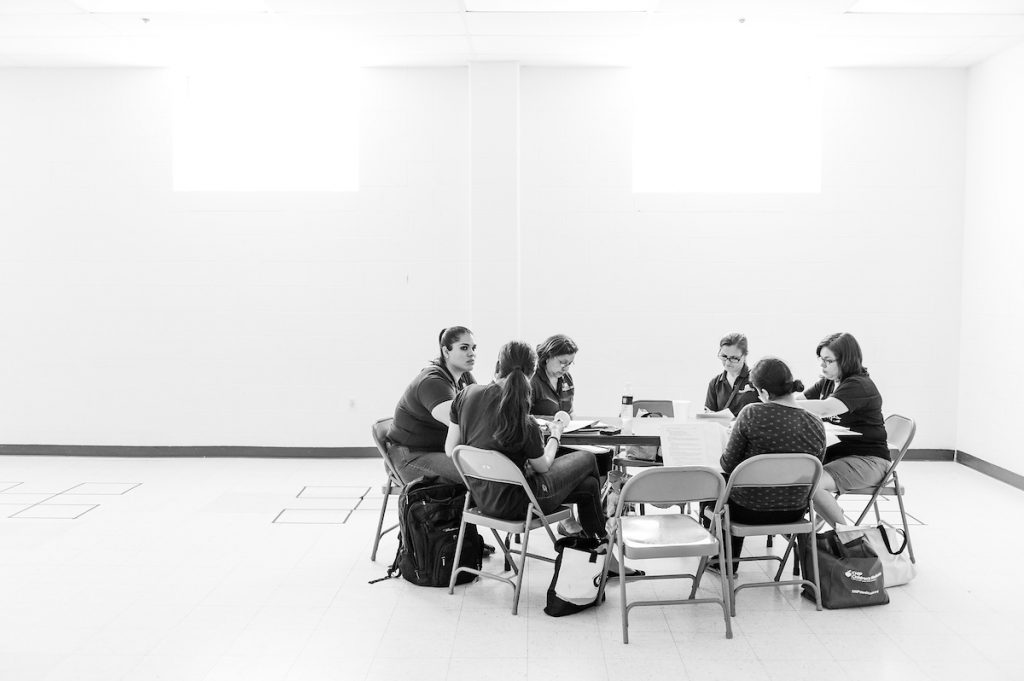 Organizations interested in engaging Community Health Workers for cancer training, information, outreach, and navigation can contact the ACTION project to learn more about training and technical assistance opportunities.
C-STEP Project (2011-2022)
The Texas Cancer Screening, Training, Education and Prevention Program, or Texas C-STEP, is conducted through the Texas A&M Physicians Family Medicine Center. Texas C-STEP provides critical safety-net services, such as cancer screenings and certain advanced diagnostics, to uninsured, underserved and low-income Texans through an established family medicine residency training program.
Texas C-STEP is funded by grants from the Cancer Prevention & Research Institute of Texas. The grants provide much needed access to women's health services and colonoscopy, while also enhancing screening capacity and physician training. The program serves as a state and nationwide model for translating cancer screening services, such as colonoscopy, into the family practice setting.
Funding for this prevention and screening project has dramatically increased the availability of various cancer screenings for safety-net patients, while increasing the number of family medicine physicians trained to conduct colonoscopy screenings. Community health workers provide culturally-appropriate outreach, education and navigation services to the patients who receive cancer screenings at the Texas A&M Physicians Family Medicine Center.
This project was funded by various grants awarded by Cancer Prevention & Research Institute of Texas (CPRIT): PP110176, PP130090, PP150025, PP170037 Ongoing and PP180037 Ongoing.
EPICO Project (2011-2013)
EPICO: Education to Promote Improved Cancer Outcomes is a tailored training program on prevention, treatment and healthy survivorship for colorectal, breast and cervical cancers among at-risk residents living in South Texas along the U.S.-Mexico border.  The focal strategy is to train and utilize promotoras to deliver tailored education that improves access to comprehensive cancer services for Hispanic residents.  Project activities include: 1) project promotoras enroll and complete CHW instructor program; 2) promotoras trained in focus group moderation; 3) promotoras conducted focus groups to inform training module development; 4) development of bilingual training modules; 5) pilot test trainings and curriculum revision; 6) conduct training sessions and evaluations; and 7) promotoras implement tailoring-based training in their outreach activities and administer evaluation tools.  As part of the project, six part-time promotoras completed a Texas Department of State Health Services certified Community Health Worker Instructor course and have a key role in developing and delivering nine different cancer training modules providing certified CHW CEUs. Additional activities for year two include: packaging curriculum and deliver trainings to promotoras in six urban-centers in Texas; analyzing evaluation data; and disseminating results.